If you are trying to lose weight, you may have stumbled upon a few smoothie recipes already. They are easy to make and so delicious.

This Banana strawberry smoothie is not only tasty, but it's also good for your body. It's full of minerals like Calcium and iron and vitamins D, A, and especially C. Also it contains a lot of protein, carbs, and fibers that will make you feel full for all the morning and will give you energy throughout the day. Just a cup of milk, strawberries, and a banana can provide you with a lot of vitamins and minerals.

This smoothie recipe can be made with many ingredients, but the best one is the one made with frozen fruits and milk. You can also add honey if your smoothie needs some additional sweetness.
PREP TIME: 5 minutes
TOTAL TIME: 5 minutes

SERVINGS: 1

Pin it to make it later!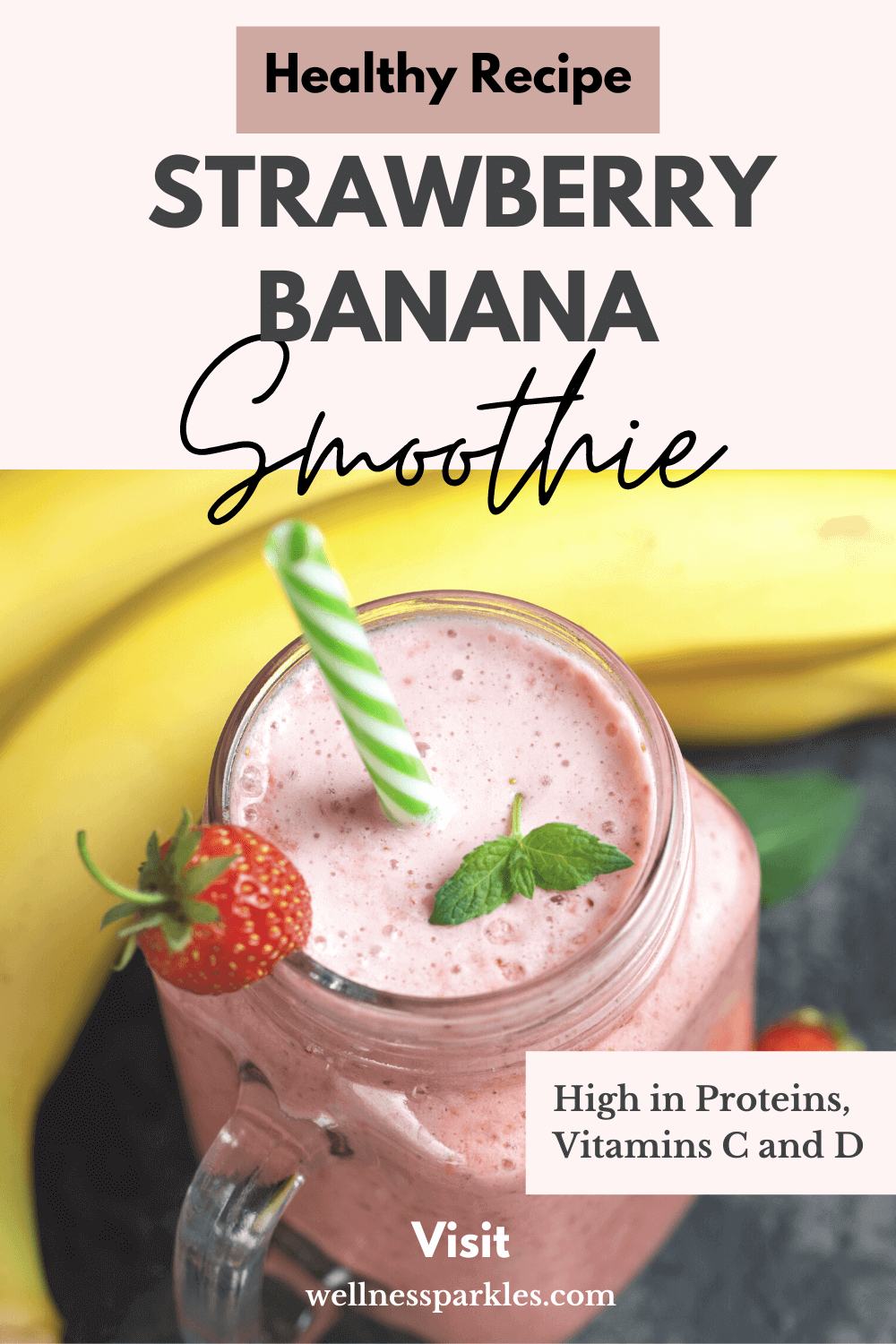 INGREDIENTS FOR THE BANANA STRAWBERRY SMOOTHIE:



The recipe is very simple and easy!
1 frozen banana, cut into pieces

1 cup frozen strawberries

1 cup oat milk (or any type of milk you like)

1/2 cup orange juice


2 Teaspoons honey (for sweetness if wanted)



HOW TO MAKE IT:



Add the strawberries, banana, milk, orange juice, and honey to a blender

Blend until smooth. Taste and adjust anything as needed


That's it! Serve right away.



NUTRITION FACTS:



Calories: 382.2 kcal


Total Fat: 2.7 g



Saturated Fat: 0.4 g

Sodium: 113.6 mg

Total Carbohydrate: 80.8 g

Dietary Fiber: 9.3 g


Sugars: 46.3 g



Protein: 13.4 g

Vitamin A: 806.49 IU (16 %)

Vitamin C : 119.95mg (200 %)

Vitamin D: 100.02 IU (25%)

Calcium: 335mg (34 %)

Iron: 3.73mg (21%)


Manganese: 1.72mg (85.8%)
Share this recipe with someone who has been looking for smoothies to include in their weight loss diet!
Weight loss journey should be fun and it can be easy if you prepare smoothies that you make by yourself. Try some this healthy one today!