if you're like me a big fan of mushrooms and you use it in almost every recipe and now you're looking for more inspiration, this delicious post is for you.
Pin it for later!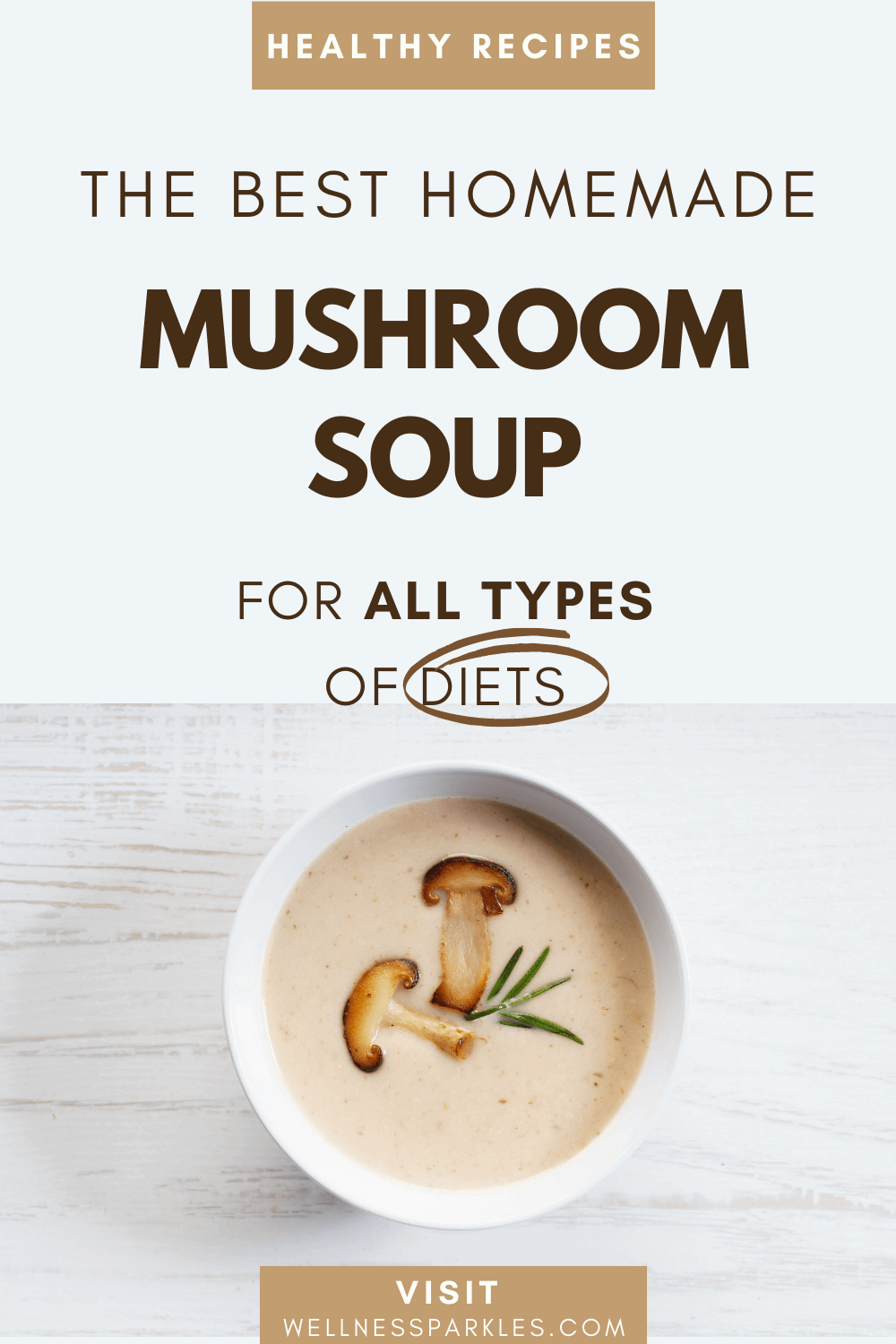 1/Creamy Hungarian Mushroom Soup (Vegan)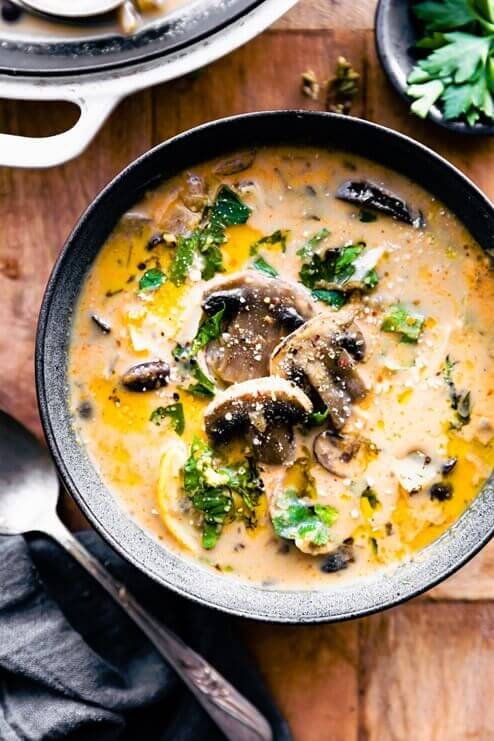 Photo by Cotter Crunch

This recipe is just amazing; it looks good and it tastes better! With Dill and Parsley give it a great flavor, you should definitely try it. This one is vegan, it doesn't contain dairy butter or milk, instead, you can use plant-based butter and non-dairy milk
2/Keto Mushroom Soup Recipe – Instant Pot Or Stovetop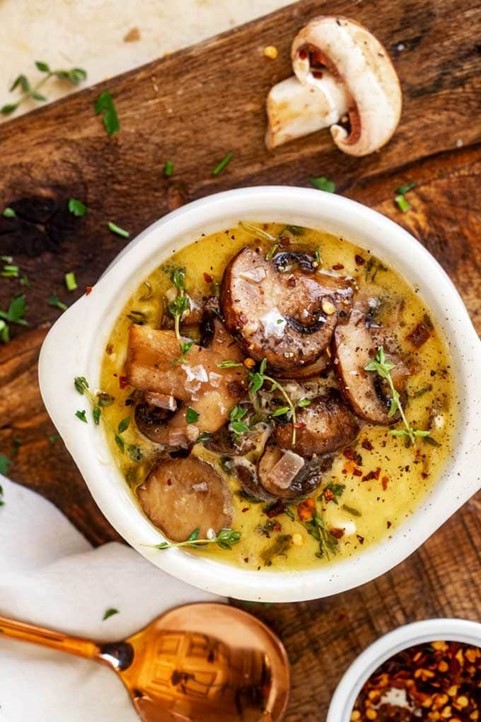 Photo by Kicking Carbs

If you're on a Keto diet this recipe is the one for you, this mushroom soup contains baby Bella's and white mushrooms and they're both great to use in this soup recipe, you can make it for dinner or when you're craving some creamy delicious soup.
3/Slow-Cooker Mushroom Soup with Sherry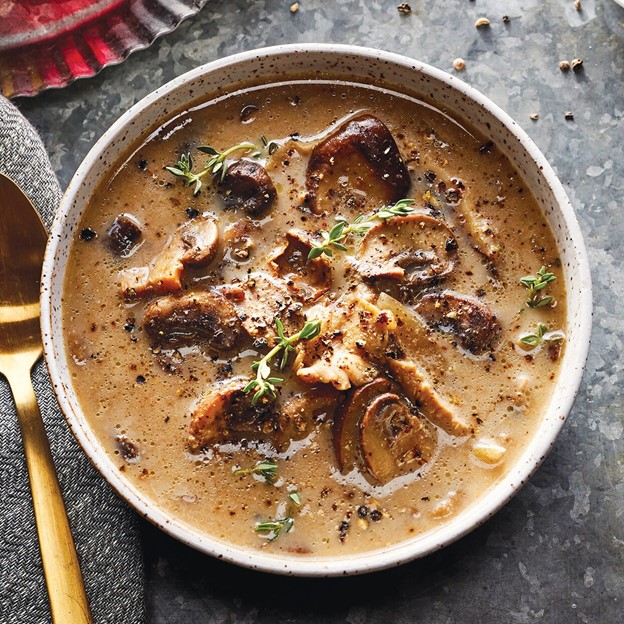 Photo by Eating Well

This mushroom recipe is my favorite, it's not just vegetarian but also low in carbs and good for people who suffer from diabetics. The only thing that can stop you from making this recipe is its long cooking time since it's slow-cooked. But it surely deserves it because the result is sooo delicious.
4/Bean Mushroom Soup: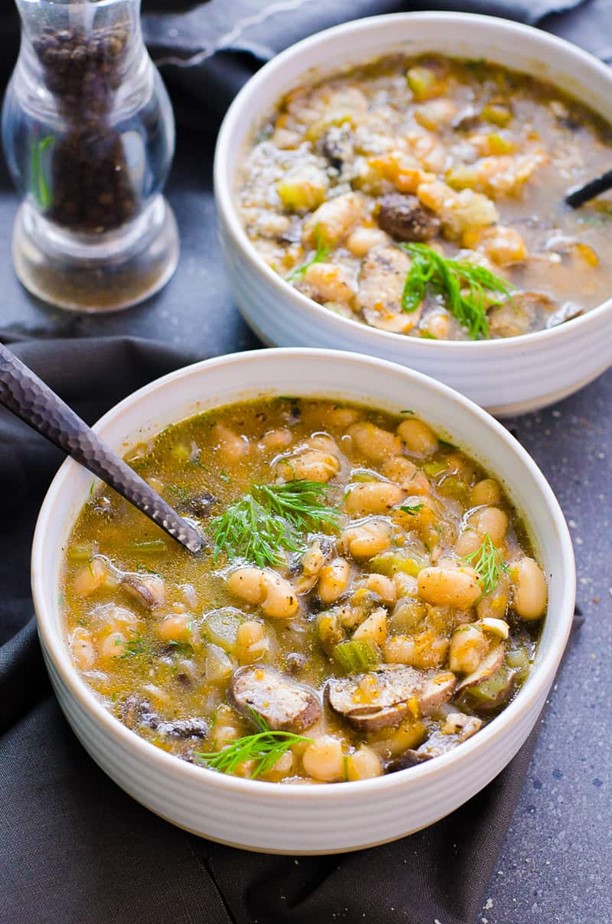 Photo by ifoodreal

Just as described, this mushroom recipe has beans, and before you just it let me tell you that it tastes so good! You can put beans and some vegetables or just beans it still delicious plus it doesn't contain any dairy products, just organic ingredients so this mushroom recipe is in my opinion the healthiest.
5/Healthy Creamy Turkey Mushroom Soup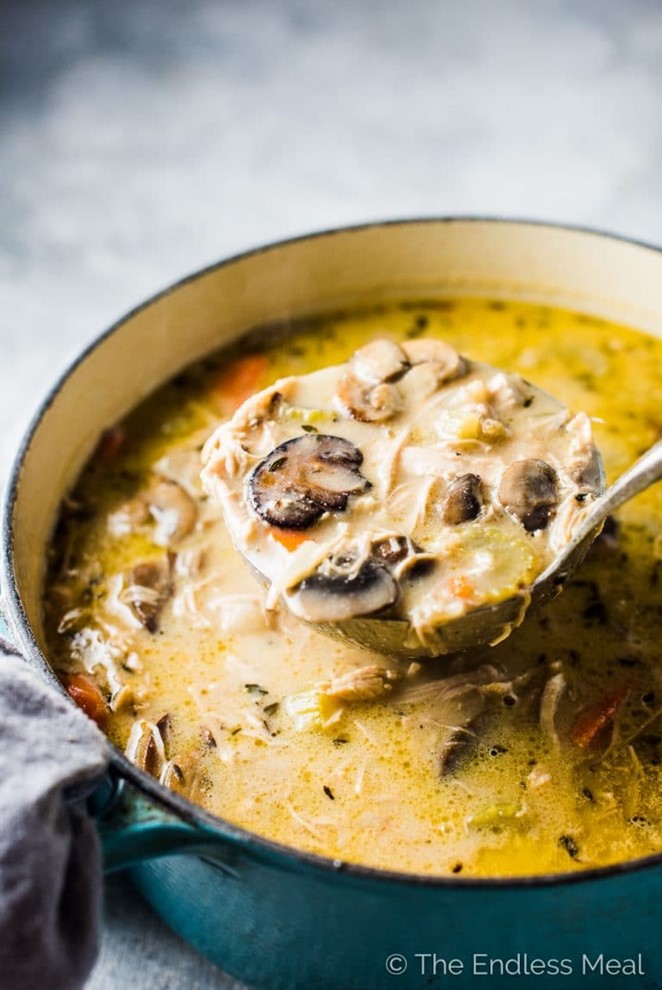 Photo by The Endless Meal

This one, in particular, is the chosen one after thanksgiving, you can use the leftovers from thanksgiving add some mushrooms and some other magical ingredients and bam you just made the perfect mushroom soup recipe. This recipe is special because it doesn't contain any cream but it still tastes creamy! You wanna know how?
6/Easy Enoki Mushroom Soup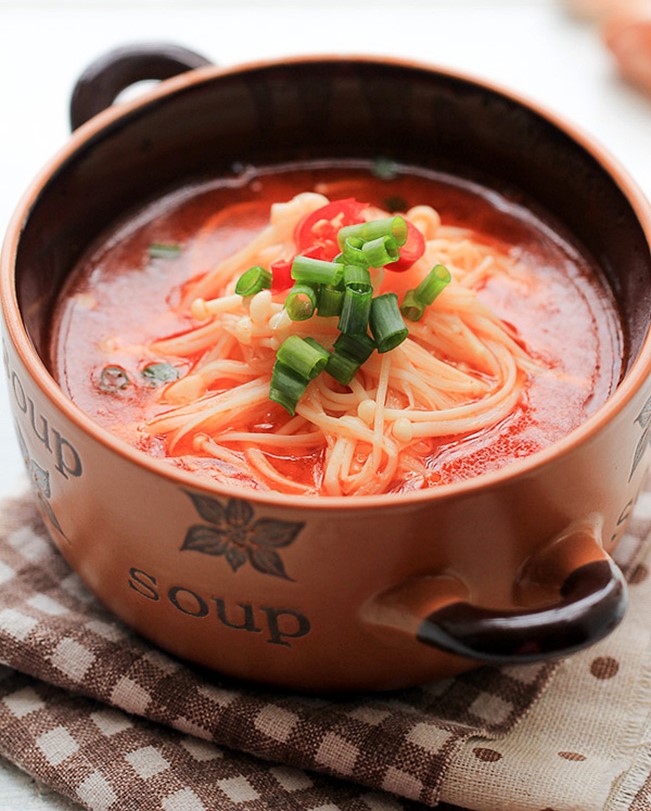 Photo by China Sichuan Food
This is a Chinese mushroom recipe, it contains enoki mushroom seasoned and it's so easy to make, if you're out of time and you have no idea what to make this mushroom soup recipe is the one for you because it will take you only 10 minutes to make it!
7/Creamy Roasted Mushroom Soup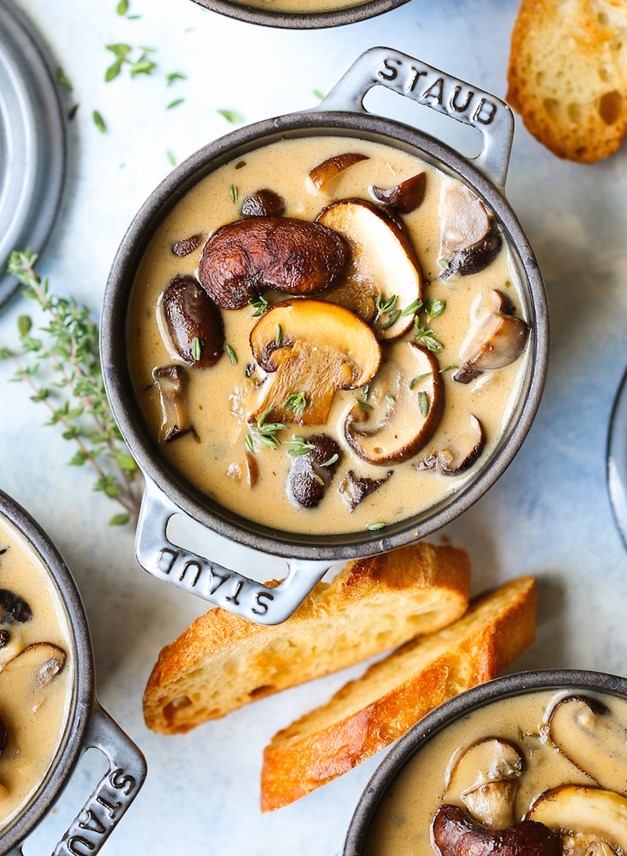 Photo by Damn Delicious

This recipe contains cremini mushrooms, roasted in garlic, and thyme before used in the recipe which gives it a special taste!
8/Dairy-Free Cream of Mushroom Soup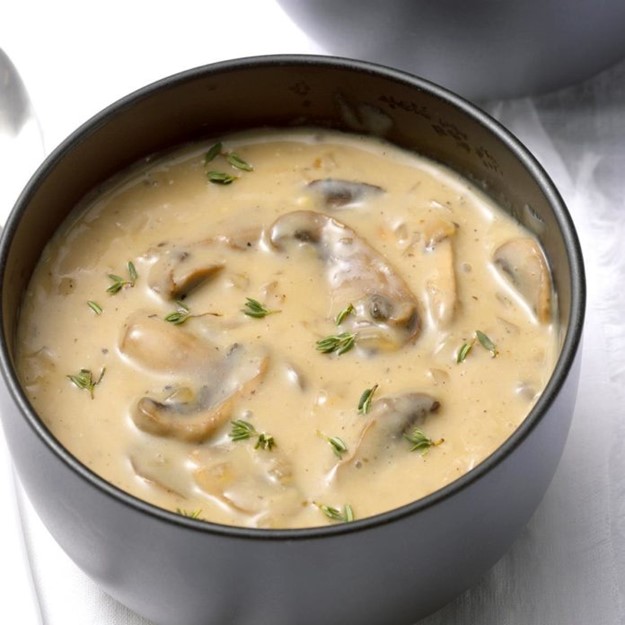 Photo by Taste of Home

This is the homemade recipe of the canned standard mushroom soup. It's dairy-free so it's perfect for vegans, you can use almond milk and any type of mushroom you like.
9/Mushroom Chickpea Soup With Veggies And Greens(Vegan)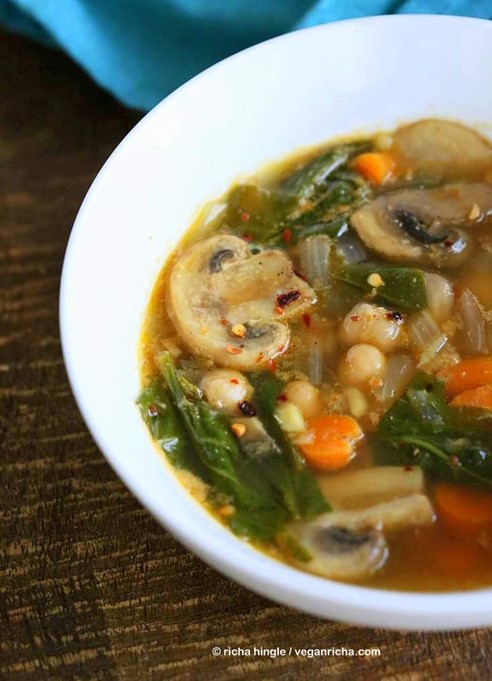 Photo by Vegan Richa

This recipe is healthy and easy to make, it contains chickpea, carrots, pepper, potatoes, onions… you can put any other vegetables you like on this recipe and it still tastes good!
pint it