If you're looking for another organic scrub to add to your skincare products collection, this one is your best choice!
This Almond pulp scrub is for those with sensitive skin and can't use the yogurt and coffee scrub, because they find the coffee texture is too rough for their skin or the yogurt may be too greasy.
Is this almond scrub good for your face:
Yes! It is amazing for the skin, and it has so many benefits such as:
anti-inflammatory properties

Helps with acne

Helps reverse sun damage

Reduces the appearance of scars

And also improves skin tone.
You can make this scrub easily using ground almonds or you can use the leftover almond pulp after making almond milk
In this article, you'll learn how to make the almond pulp scrub that you can use for your skin.

pin it to make it later!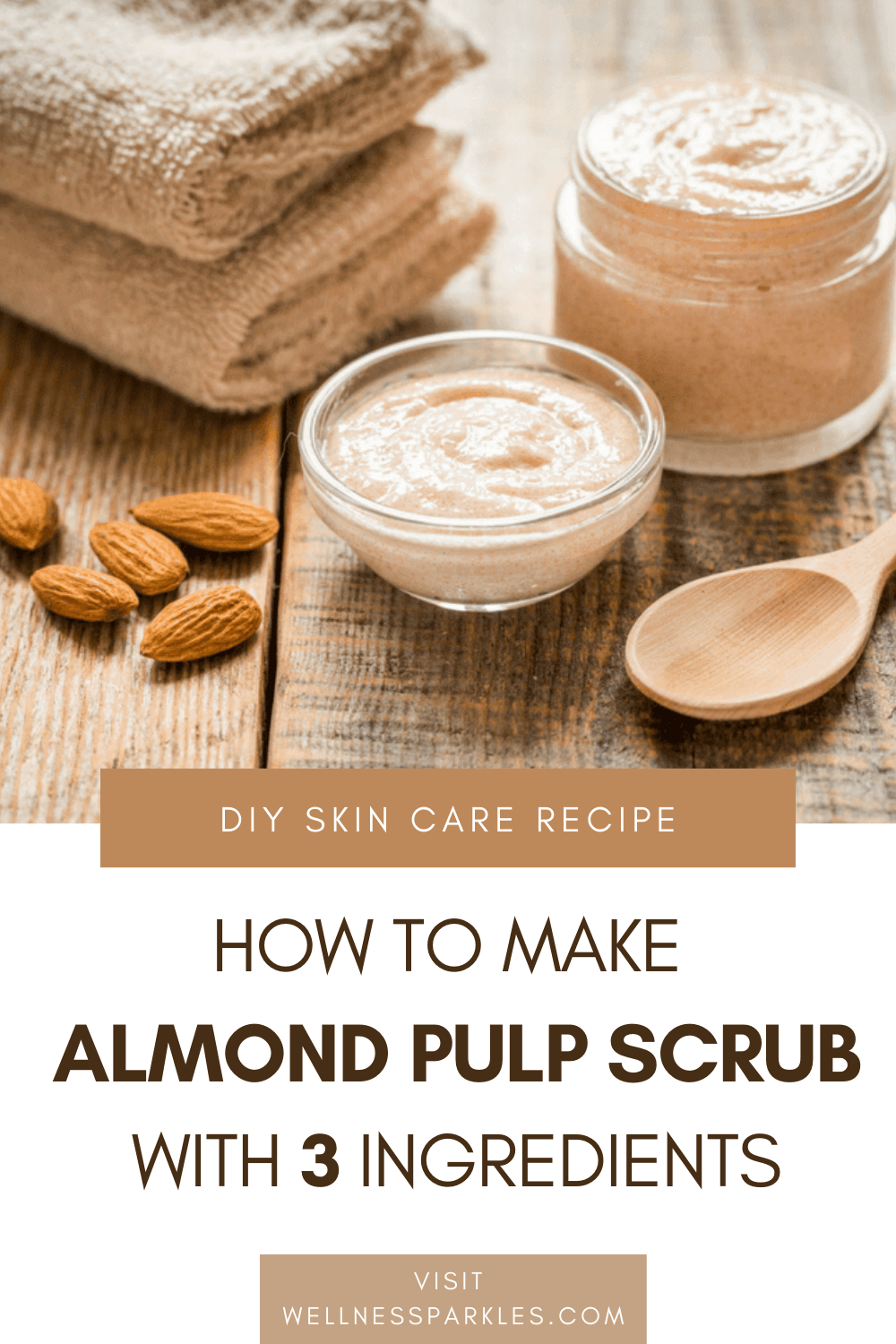 Now let's make this DIY!
Ingredients:

:
1 cup raw almond pulp (after straining homemade almond milk)
2 tbsp sweet almond oil ( or olive oil if you don't have sweet almond oil)
5 drops lavender essential oil or other essential oil (optional)
How to make this almond pulp scrub:
In a small bowl, put the almond pulp and stir the sweet almond oil. Stir in your essential oil if you want to put some. I suggest lavender or tea tree oil.

Slather on your skin and get the almond glow!
Before making this scrub
Keep in mind :
This mixture will keep for a couple of days in a glass jar in the fridge.

If you're allergic to nuts, avoid using this scrub for your skin.

Avoid putting too much essential oil, it can irritate your skin.

If you've never used almond oil on your skin before, do a patch test before applying it on your skin, if there are no signs of redness, itching, burning, or swelling within a few hours, the scrub is likely safe to use on your skin.
How to use

:

:
Wash face well with warm water.

Apply a small amount of the scrub and massage gently in a circular motion.

Leave it for approximately 15min

Avoid the eye area.

Rinse face well with cold water.
Photo source: parfaitlingerie
Don't forget to pin it to make it later!